About
Felicity Williams was born in Christchurch, New Zealand where she still lives today. Her mother was a classical singer and her father was a scientist. "Both of them read every night to me and my twin sister, and both of them made sure we received music lessons, which for me was piano and violin. I never had to be told to practice, I loved it."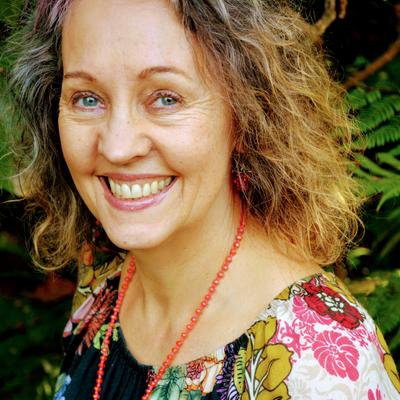 When Felicity was eight years old her father moved the family to Teheran, where he worked as a science advisor with UNESCO, an experience that even as a small child, "changed the way I saw the world."
It was during this year in Teheran that she had her first publishing success. A short poem she had written was published in the Kayhan International, the daily newspaper in Teheran.
"Apparently the judge was impressed by my double rhyming. My mother saved the page, and now it's framed on the wall. I remember getting some money for a prize and I was even happier about that than I was about the double rhyming."
When Felicity reached university, she majored in music composition, and right after graduating she was awarded a residency by the Queen Elizabeth 2 Arts Council of New Zealand which enabled her to work in schools at a national level, encouraging children of all ages to take part in original music composition and performance.
During those years she wrote hundreds of scripted plays and operettas for children, including The Man Whose Mother Was A Pirate and Jam, both with scripts by Margaret Mahy. Subsequent to that, she wrote lyrics, music and scripts for the children's television show, The Dress-Up Box, and developed several media projects internationally.
"Some of my work was deemed good enough to win prizes, which is always gratifying, but none of the prizes were ever quite as good as that first one from the Iranian newspaper."
Felicity is currently owner and director of Canvas Bag Drama School and the rest of the time she writes.
"I find the imaginary worlds that children create during my drama classes a wonderful research tool; they open doors and let me venture into places that are out of bounds to most adults."
Published Music
Most of Felicity Williams' dramatic and musical work is available from Sounz Centre for New Zealand Music Toi te Arapūoru.
Felicity Williams choral works for female voices available in the USA from Treble Clef Press.
Serialized Stories
Read my serialized stories for younger readers, published in every issue of Family Times magazine: